By A83
Discuss on
Yuku
Can't Post?
Here's How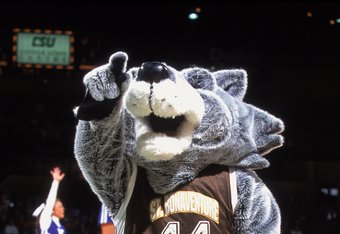 Bonnie
Duquesne Dukes (16-5, 8-0 A-10, 6-2 Away) @ St. Bonaventure Bonnies (11-10, 3-5 A-10, 5-4 Home), Reilly Center (5,780)
Dukes
Last game - vs GW 84-59 W
Streak Won 11
Last Five 5-0
Last Ten 10-1
Best Win vs Temple Current RPI 37
Worst Lost @ Robert Morris Current RPI 128
Bonnies
Last Game - @ Dayton 61-63 L
Streak Lost 1
Last Five 2-3
Last Ten 3-7
Best Win vs St Johns Current RPI 20
Worst Lost vs Niagara Current RPI 302
Common Out of Conference Opponents
None
Leaders
Dukes - Bill Clark (17.6 pts), Damian Saunders (12.8 pts & 7.5 rebounds)
Bonnies - Andrew Nicholson (20.6 pts & 7.8 rebounds), Michael Davenport (13.0 pts)
The Dukes shoot 48% from the floor, 38% from three, 63% from the free throw line and average 13 turnovers per game.
The Bonnies shoot 44% from the floor, 34% from three, 69% from the free throw line and average 15 turnovers per game.
Ratings
Dukes - RPI 70, Sagarin 39
Bonnies - RPI 110, Sagarin 132
Game Notes
Bonnies are looking forward to perhaps their first sell-out this season in 5,780 seat Rielly Center. Nicholson coming off of a
35 point, 11 rebound effort in a loss 63-61 loss @ Dayton.
The Bonnies are a experienced team starting a senior (Agdeboye), three juniors (Nicholson, Davenport, and Cook) and a sophomore (Conger). The starting five together average about 33 minutes each in their conference games. The Bonnies only go seven deep with Marquise Simmons (sophomore) and Matthew Wright (freshman) first off the bench and the only other Bonnies averaging significant playing time.
Conversely, the DU starters combined are averaging just under 30 minutes a game and go eight deep in conference play.
The Dukes and Bonnies again play each other twice this season. Last season, the Dukes won in OT at home and the Bonnies took two in Olean last season (regular season and first round of the A10 tournament.